Our trip to Zeitz MOCAA (Museum of Contemporary Art Africa)
So, as I said in my last blog I have been pretty snowed under of late. It's that time of year where all the prep begins for Christmas. We also have family arriving at the end of the month, so spring cleaning is in full force.
We recently had a public holiday in South Africa, called Heritage Day. It is a day where the country gets to celebrate all the different cultures that make up our awesome rainbow nation. Normally we celebrate by braaing (BBQ), except this year we did something different.
On this day, most of the national museums and galleries offer free entry. This is awesome because Cape Town is full of them. One particular museum: Zeitz MOCAA (Museum of Contemporary Art Africa) celebrated their birthday and therefore also offered free entry. We were really spoiled for choice.
The reason we decided on going to Zeitz, was because last year during the "Night of the Museum", we only got to see a few floors and that piqued our interest. We really wanted to see more, so this year we took advantage of the day to see the art in its full glory.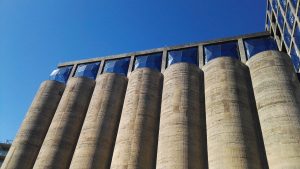 I won vouchers at the Trash Bash 2018 for lunch, so we decided to make a day of it. We went to the Aquarium first to fetch my prize and then headed through to the museum. The queue wasn't too bad because we had gotten there early.  We only stood for about an hour before entering the museum.
We started at the top floor which has a Restaurant, and a viewing floor with sculptures by different artists. There are a further five floors containing hundreds of different works by a whole bunch of brilliant artists. There are a few permanent galleries and some temporary exhibits over the 5 floors. My favourite for the day, was a Solo exhibit by the artist Ruby Swinney entitled "Human Nature".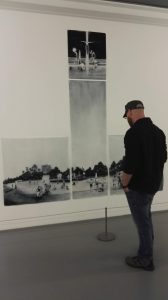 It took us at least 2 hours to complete the rest of museum and we even got to explore the tunnels underneath. The museum is housed in the Old Silo building at the V&A Waterfront, so it is a wonderful experience to see how the building has been updated.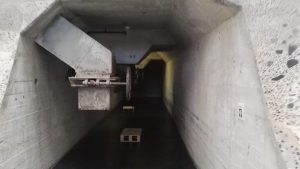 There is a restaurant on the top floor with an amazing African themed menu, but we had my prize to enjoy, so after we had explored the museum, we headed straight to Spur for our lunch.
It was a wonderful day and a great way to celebrate our country's Heritage.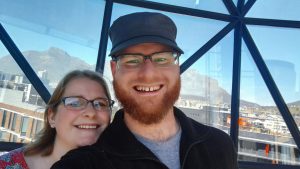 Fact Box
Tickets: R190 per person.
Free entry for all children under the age of 18.
There is free entry for African Citizens on a Wednesday between 10 AM and 1 PM.
First Fridays – The first Friday of the month there is half price entry at R95 between 4 PM and 9 PM. https://zeitzmocaa.museum/buy-tickets/  for more information.
There is a restaurant on the top floor:  https://www.zeitzmocaafood.com/