Off to a Busy Start
After a bit of a rocky finish to 2018, 2019 started with us hitting the floor running.   
My dad arrived just after Christmas for a visit and as I have said visits by family allows us to explore our awesome city more.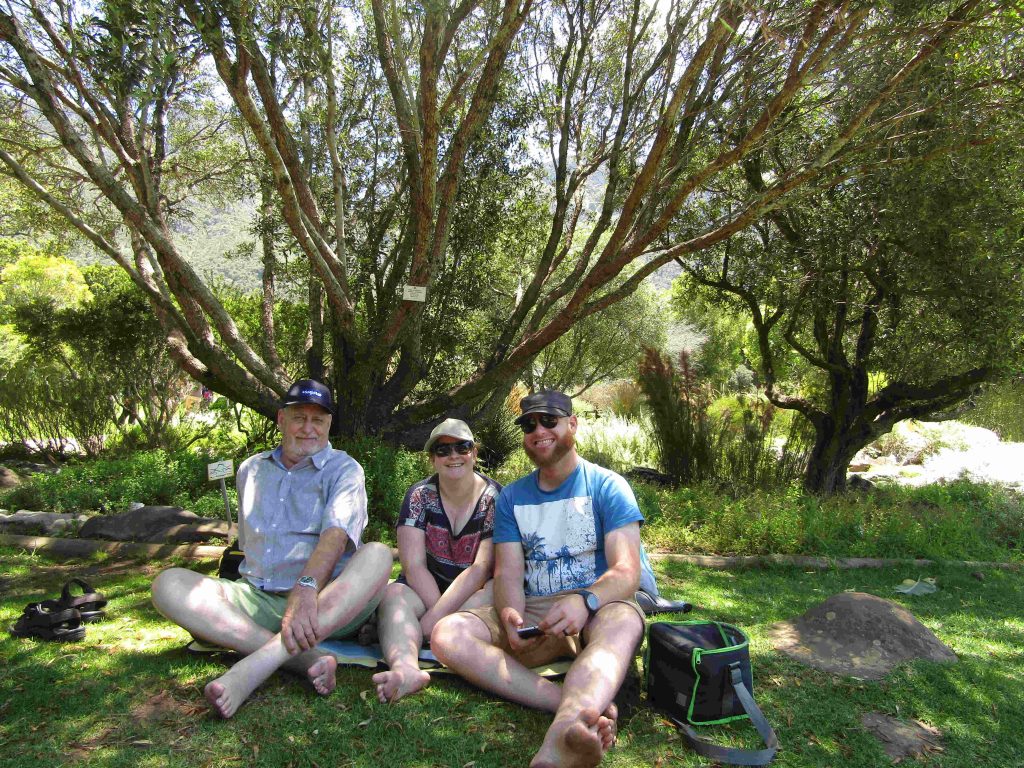 We took him to all our favourite haunts. We took him to Hermanus because sometimes if you are lucky you can see a whale there even if it is out of season. We weren't so lucky but that didn't matter as we still had a lovely lunch with a beautiful view. We came home the long way, stopping off at the little town of Betty's Bay. While exploring the town we ended up finding a South African Penguin colony. This was a very cool find because most people in Cape Town head to boulders beach to see the penguins so it can get crowded. This colony is small but still a nice thing to see. There was also an African Black Oystercatcher sitting on a nest. The Oystercatcher was the bird of the year for 2018 so it was really a great stop for us newbie birders. (Well Dad is more established but Kyle and I are just starting out).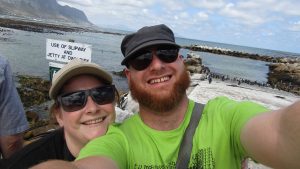 We then went to Stellenbosch for the day trying to find a different sort of wine tasting. We ended up at Koelenhof Wine Farm for a Sorbet and wine pairing. It was so interesting. Afterwards, we headed through to the town center for a late lunch. When Kyle and I first visited Cape Town before we moved down here, we found a restaurant in Stellenbosch called Java Café. We decided to take Dad. So glad we did, the food was delicious and the service was great.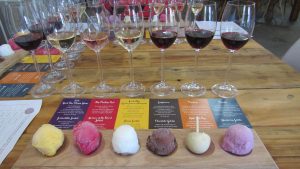 In the second week of Dads stay we took him through to Kalk Bay to go to Kalkies, the famous fish and chip restaurant. Unfortunately, they only take cash and for some reason all the ATM's in the town were offline. After lunch in The Stand and then a visit to Kyle's cousin in Somerset West we decided that we wanted to drink more wine. We wanted to go to the Spier wine farm light show however we got there too early for the show. So, we did some wine tasting. Kyle and I did their straight wine tasting and Dad their wine and chocolate pairing.   
When Kyle was back at work, Dad and I went to spend some time at Intaka Island which is a bird watching spot in the middle of Century City. Not only did we see some amazing birds we also saw a Leopard Tortoise. I must admit that I thought Dad had lost his mind when he told me there was a tortoise there but turns out I may be slightly blind.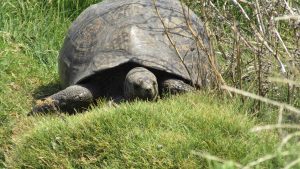 The last night that he that with us we took him to one of our favourite restaurants in Cape Town, Bella Italia. After dinner Dad wanted to find somewhere different to have coffee so, we took him to Truth Coffee. He loved it.   
And that was just the 1st three weeks.   
We then started finalising everything to launch Grey Squirrel Content. Kyle worked so hard to build the website. I am still increasing my skills with the short courses that I have been doing for the last 6 months. The launch went off successfully. And now it's all about getting exposure and growing my client base. I have been very lucky because I found a local small business networking group. They give talks and have meetups which is a great way for me to learn new things and expand my business's reach.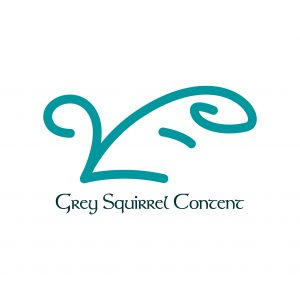 So just by looking at the start of Kyle and my year, 2019 is going to busy and exciting.  
Off to a Busy Start Fact Box 
Betty's Bay is in the Overberg Region and is only an hour drive out of Cape Town.

Koelenhof Wine Farm has a few different types of wine tasting and pairings. Our one cost R65 for 6 wines. It is child friendly and does a fruit juice pairing for the kids. http://www.koelenhof.co.za/wine-tasting.html
Kalkies is a famous fish and chip establishment in Kalk Bay. It is not fancy but it does have a seating area or you can do take-aways. Remember to take cash as they do not have card machines. There is an ATM inside the shop but it wasn't working the day we visited.
Spier Wine farm has a lot of things to do, including picnics. Kyle and I did the straight Spier Tasting at R40 and Dad did the Chocolate pairing at R70. They also do a fruit juice pairing for kids.
https://www.spier.co.za/
Intaka Island is situated in Century City. There is a lovely walk through the wetland and 2 amazing bird hides. They also have a boat ride along the canals of the area. Entrance varies on age and whether you do the boat ride or not.
https://intaka.co.za/visit#fees
Bella Italia is a franchise of restaurants down here that make great wood fired pizzas. Our favourite branch is in Sea Point.
Truth coffee is a steampunk themed coffee house and restaurant. They use all their own coffees and have the most awesome pastries.
https://truth.coffee/
Grey Squirrel Content is my content creation company that is slowly growing.
https://greysquirrelcontent.com/