The Corona Virus One
Everywhere you look at the moment, from the news to 9Gag, it seems to be all about the Corona Virus and its effects on the world. So, I was in two minds to add to the general chatter out there. I didn't want to be just another blogger taking advantage of the increased Search Engine traffic.
But, after 19 days of official lockdown (more for us because Kyle and I willingly self-isolated as best as possible from the day the schools were closed), I have come to realise that to stay true to why this blog was created, I do have to share a little about what we are going through.  
As I sit in my lounge with the Kruger National Park webcams playing on the TV, I try to look back at how we got here. How we are coping and how we plan to deal with the world when all of this ends.
How we got here?
I am the type of person who checks the news headlines daily. It's a habit that I picked up from my Dad but I also really enjoy being up to date. So, Kyle and I had heard of the Corona Virus and the worrying trends in the rest of the world. South Africa had no infections at that point. We were aware and concerned but to be honest at that point we were more relaxed about the situation. Yes, we were watching the developments but we weren't actively preparing for anything. Due to my asthma, we are generally more hygienic (I always have hand sanitizer in my bag) and we stay away from sick people as much as possible. We were also focused on the fact that Amy-Joy was visiting so we could take her to Stellenbosch University's Open Day and the fact that Kyle needed to prepare for the Cape Town Cycle Tour.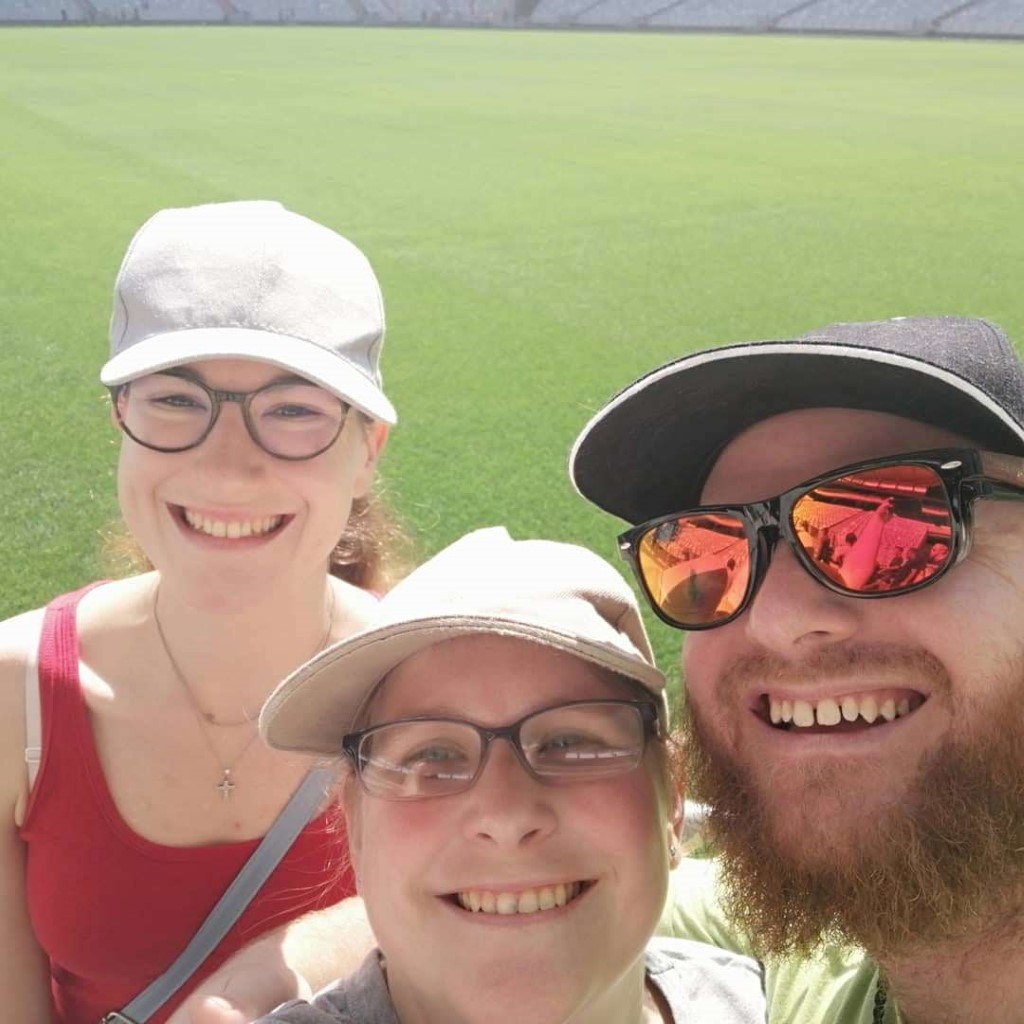 While we were enjoying Amy-Joy's visit and all the activities around the preparation for the Cape Cycle tour, the first infections were announced in South Africa. We didn't want to panic and we carefully watched how it would affect things like the race day and other "day-to-day" activities. We closely followed the advice given by the race officials, health officials and the WHO. I must admit that we did buy a bit of extra hand sanitizer and soap. Other than that, life went on as normal. Kyle finished the race (I was super proud of him) and Amy-Joy went home. We started to watch as the virus spread and countries around us started to close down. And, at this point, we started to get a bit concerned.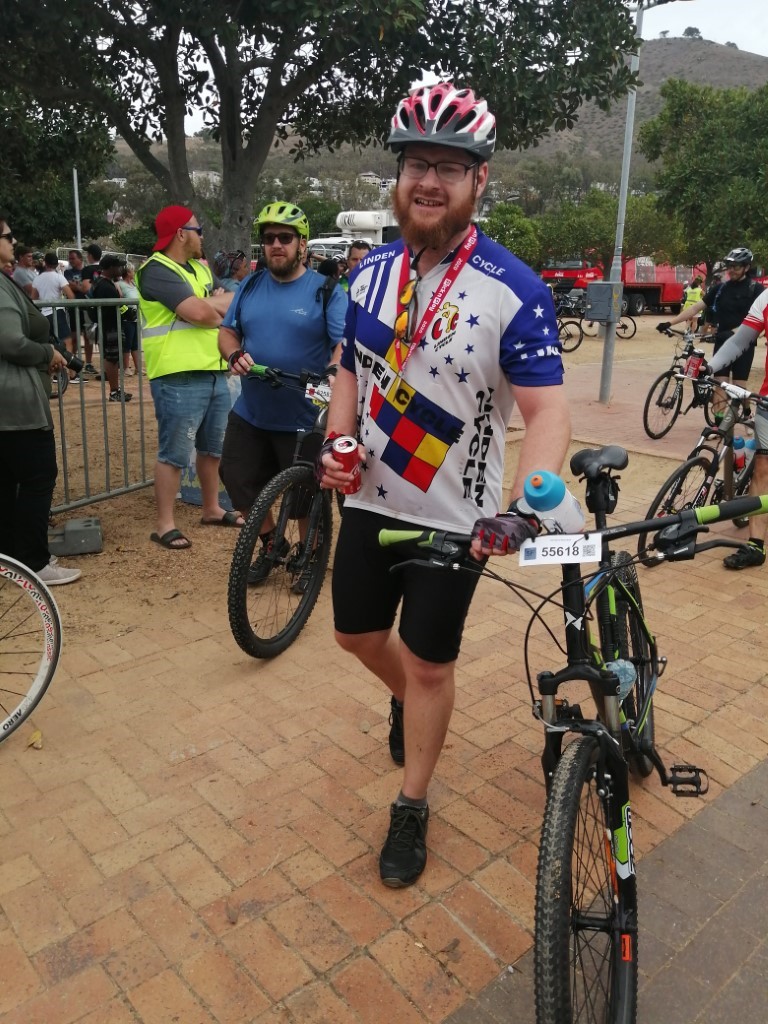 We did look at masks, to be honest. More because I am asthmatic and wanted to be safe than from panic and I think that's when it started to hit home because they were all sold out. A part of me thought that people were over-reacting (a lot of the news coverage at this point, told us it was just the flu) and we got a good giggle over the videos out of Australia of people fighting over toilet paper of all things.
But by the 14th of March, we were really starting to get more concerned. People around us were panic buying things and the number of infections started to rise. The government brought in Social Distancing measures which included the schools being closed early. Kyle's company announced that they were bringing in a work-from-home policy. So, we stayed home. We cancelled the quiz night we had organised, and we took each day as it came. My anxiety started to make its presence felt but all in all, we were prepared.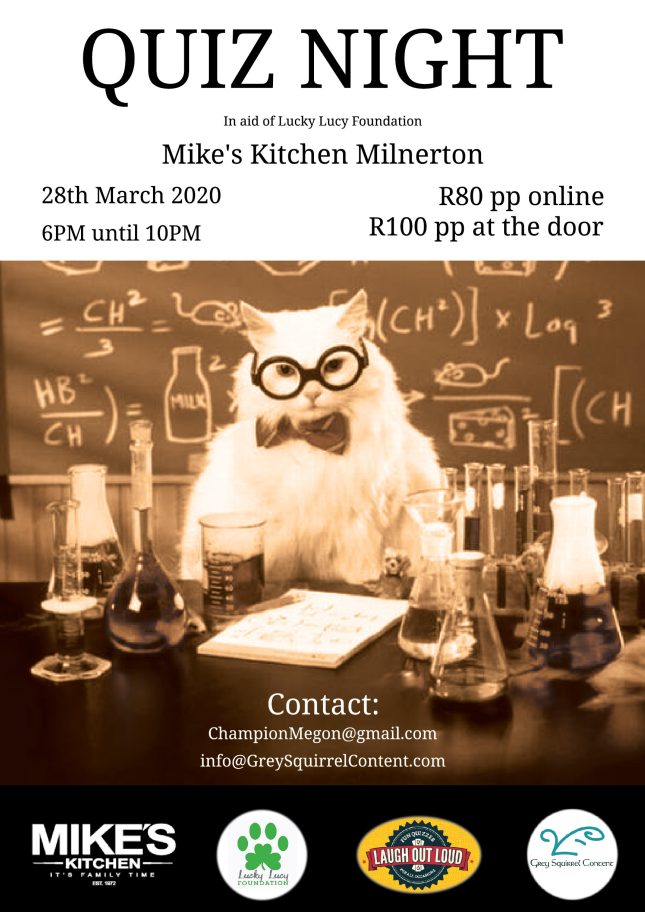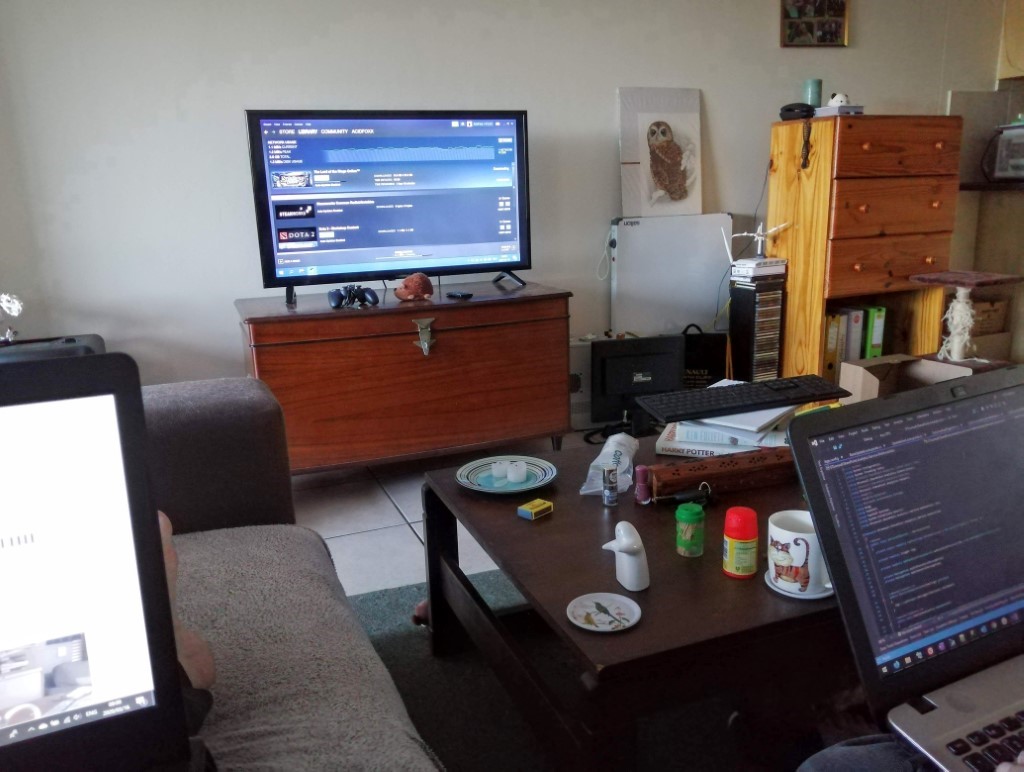 Then the full lockdown was announced. We had a couple of days to prepare and we decided to get enough supplies to only need to go to the shops once during the lockdown (that was before it was extended). It was such a surreal feeling. Shelves were empty and people were panic buying. I struggled a lot in those couple of days. It was hard to get the normal things to control my asthma during the change of season and we had to go to a few shops to get things. I struggled with people's selfishness. Kyle and the shelf packers got a few giggles as I mumbled under my breath about the stupidity of the world. However, despite the need to buy way too much toilet paper, most people were kind and courteous. We didn't see the fistfights that we had seen elsewhere in the world. We also decided at this time to bring our kitten home. She was meant to come home in May but we decided to fetch her early. With all of us home for the next 3 weeks, it was the perfect time to fetch her.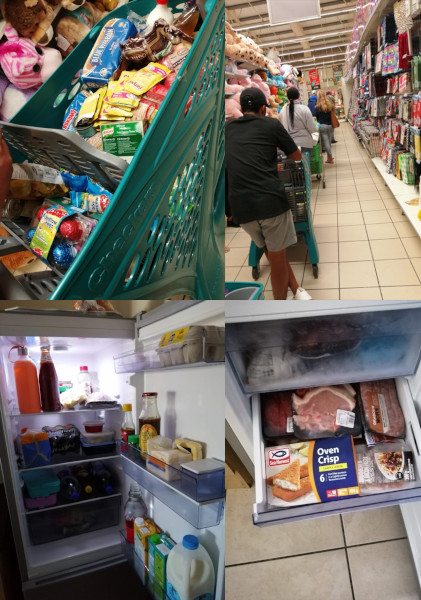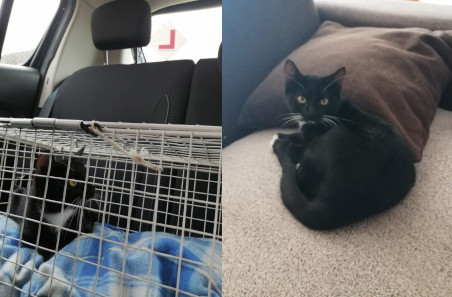 And then we headed home, disconnected the car battery, locked the door and watched and waited. By the end of the second week, the President announced that the lockdown would be extended until the end of April.
And that is how we got to this point.
How we are coping?
Kyle and I are extremely lucky compared to the majority of South Africans. We have a lovely flat, with 2 bedrooms and a huge balcony. We have access to the internet and both of us have jobs that allow us to work from home. We are well aware of how easy we have got it.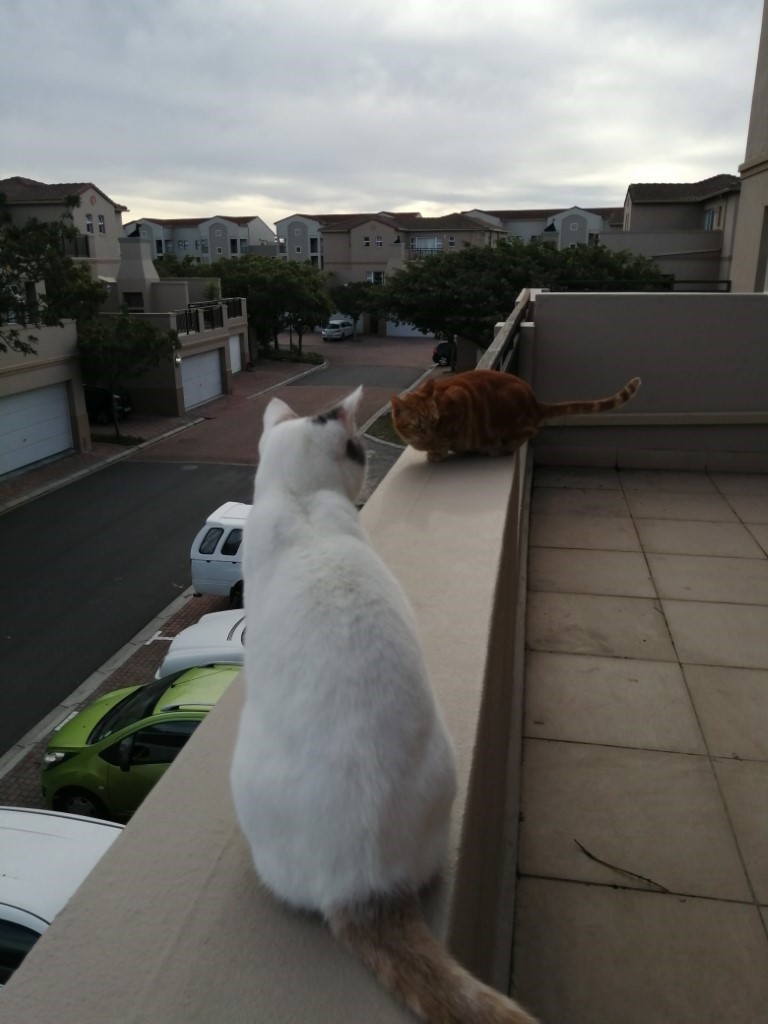 However, that doesn't mean that this lockdown hasn't caused some pain. I have anxiety and my mental health journey hasn't been easy. We are constantly being bombarded by information. Everybody has an opinion on how to handle the lockdown, from how we should be acting to what we should be achieving. Usually, when I "spiral" as Kyle calls it, we head for a walk. Either to the beach or to the top of the main complex to play with the feral cats that live there. We can't do that now as our lockdown is extremely restrictive. So, we have had to adjust. I don't set myself daily goals and I just take each day as it comes. I play with the cats and I look after Kyle. We go out onto the verandah and chat to our neighbours while maintaining the 2 meters distance. My best friends and I try and check in daily (not always possible but we try)
In terms of work, Kyle's job is stable during this time even though he has seemed to work much more overtime during this period. My job, unfortunately, is not going too well, with most companies closed, there is very little money being spent on auxiliary things. And, having a content writer is a luxury few can afford at the moment. With that being said, I am still pushing forward and the company remains open. In my spare time, I study and read to increase my skill levels. I still love what I do, but it does create a different level of stress.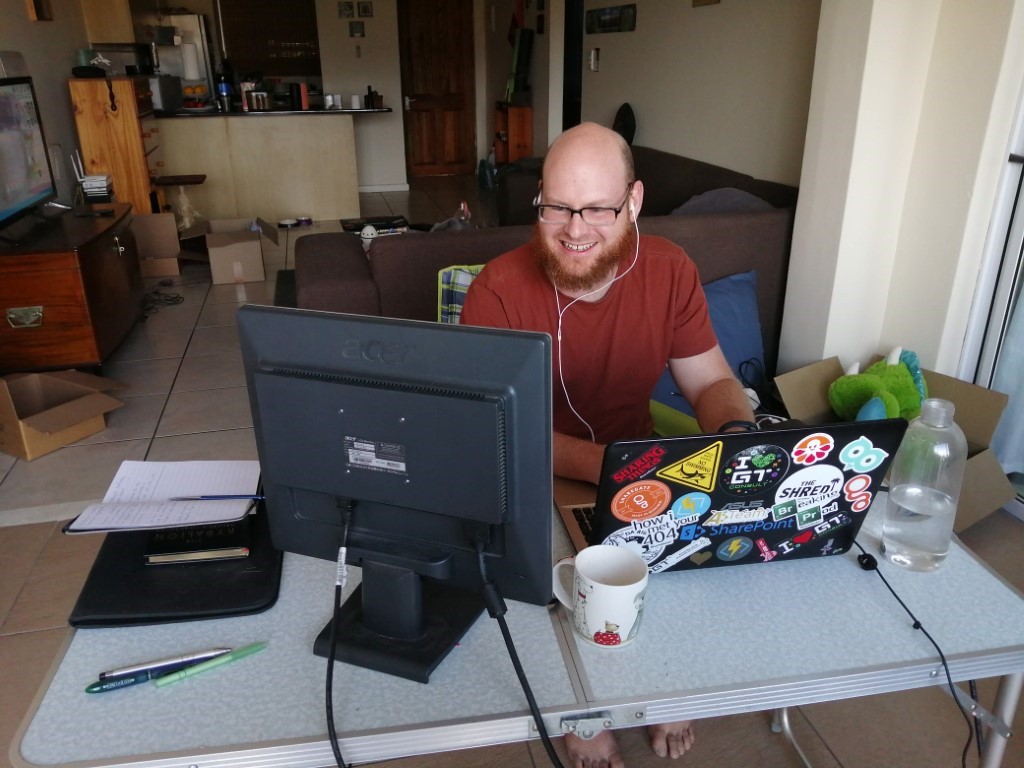 It hasn't all been doom and gloom and we are slowly adjusting to this way of life. We have "Zoom" meetings and online gaming sessions with Marli and Sean. Our family WhatsApp groups are busier than ever. The cats are amazing and the kitten Sigrid has settled in nicely, making our little family unit complete. Kyle has taught me to play an online roleplaying game and we enjoy that time together. I have baked and experimented with new recipes in the kitchen. I have taken part in recipe shares and Instagram challenges (not the raw egg one. That's just a nope from me). We have played Scrabble and watched series and movies. And we have learnt to be more grateful and to do a bit of research before trusting any news sources.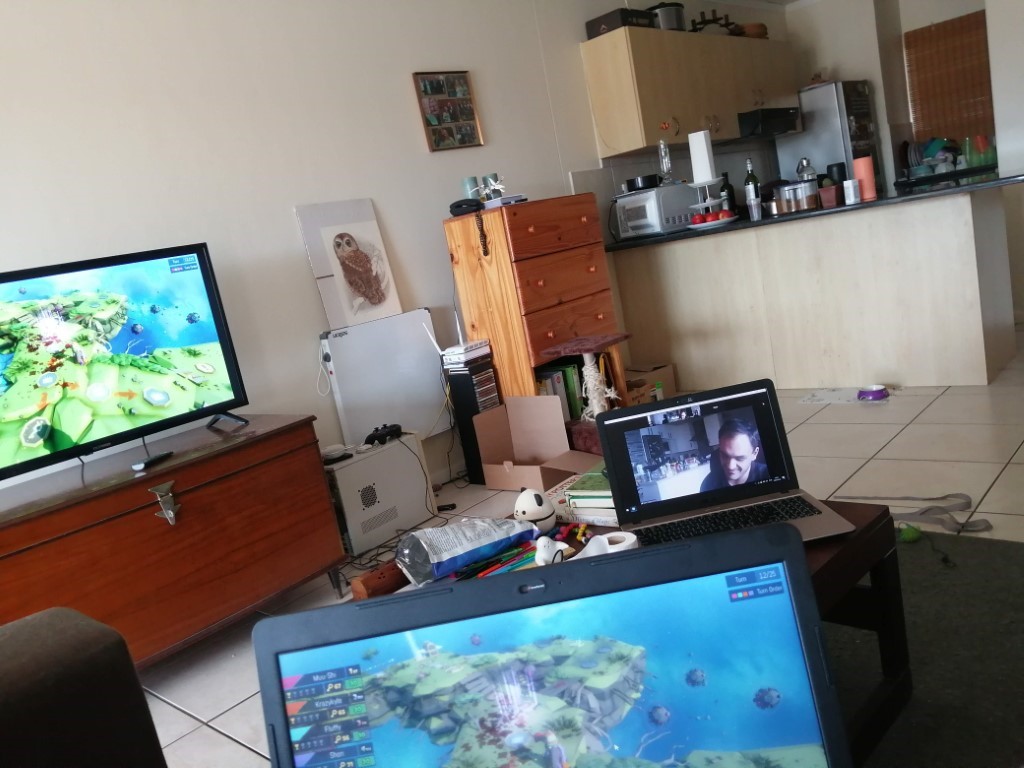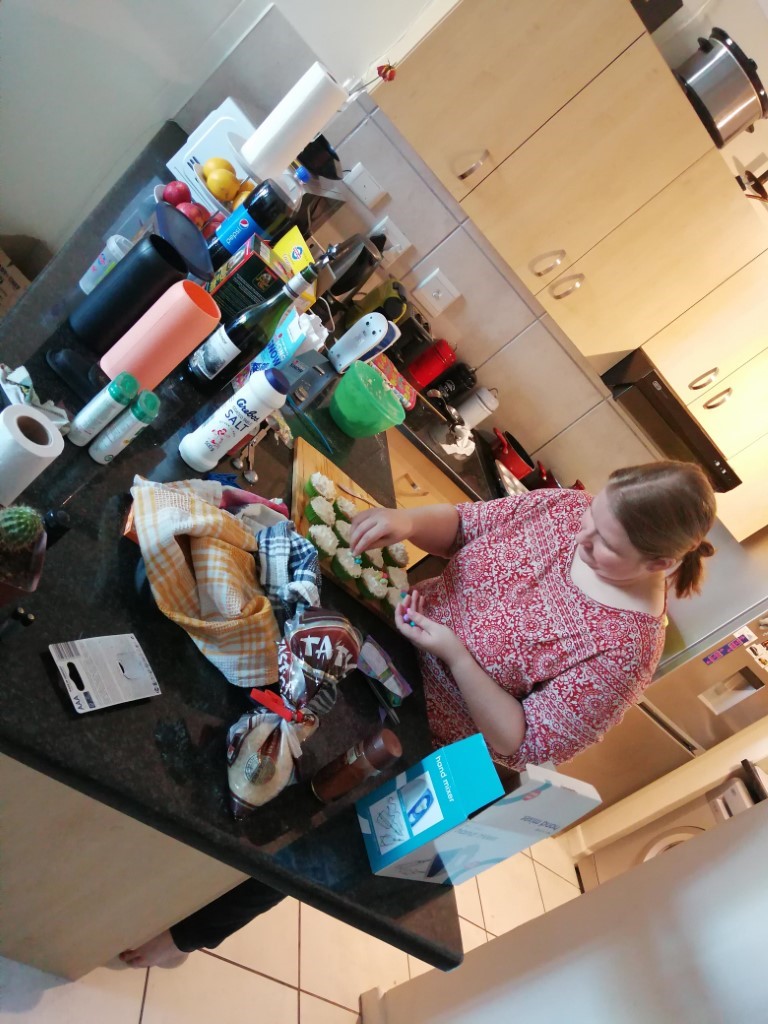 How do we plan to deal with the future?
This one is a hard one. The situation at the moment is a bit like being stuck on a boat out at sea with no rudder. Something that wasn't in place last week might be in place this week. Like, masks for example. Although I must admit, I think the ones we found are quite funky.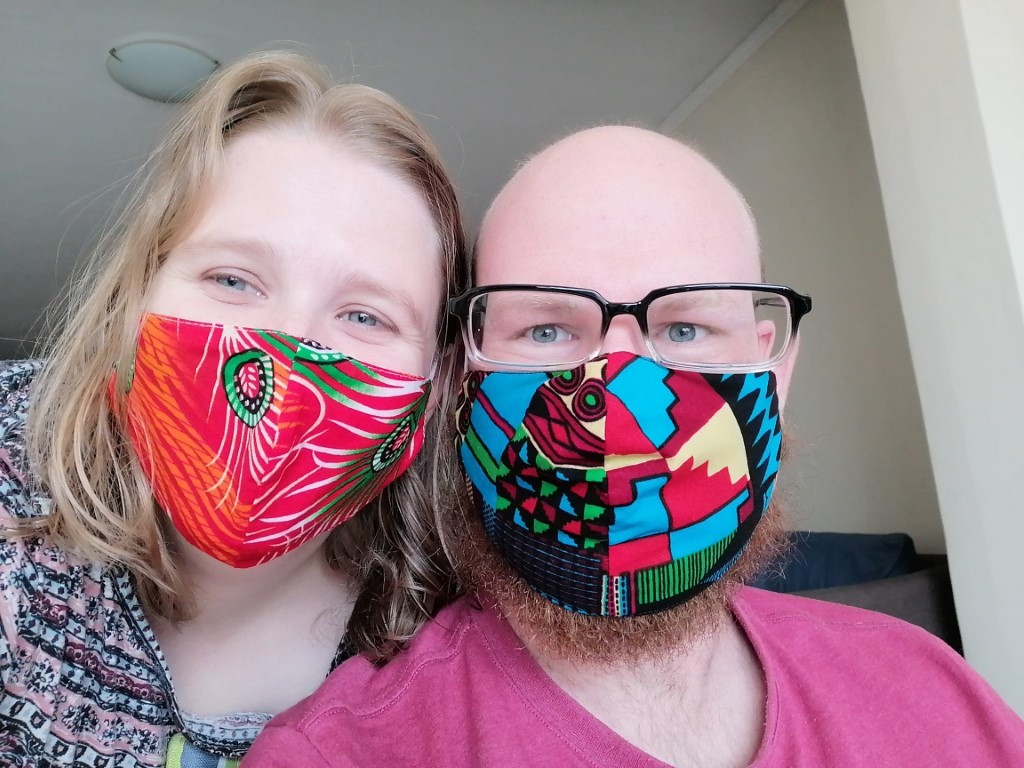 To be honest we tend to follow the Local and National Government Guidelines. I know many people think they are too restrictive etc. But to be honest I just want to make sure that Kyle and I do our best to flatten the curve. It is frustrating when others who can easily comply but don't. I just keep reminding myself why and who I am doing this for.
We were meant to be in the Kruger Park at the end of the month but we were able to postpone. So, that is something to look forward to after the lockdown.
I don't think life will return to normal for a long while yet and to be honest I don't think I want it too. I am enjoying the fact that the world has slowed down and that we get to reconnect with each other and with friends and family. I am enjoying making use of local small companies with their amazing service. I will be using online shopping and delivery a lot more as well.
I guess the only real plan we have is what's for dinner tonight. Everything else will fall into place as we go.
Ultimately this whole situation is going to change everything we know about ourselves and our world. When we come out the other side, we will mourn for a bit and then celebrate, and then figure life out from there. I have always been grateful for the life that Kyle and I live but I am going to take the time more often now, to appreciate just how lucky we are.
So, to all of you stuck in lockdown, whether in South Africa or anywhere else in the world, Good Luck. And we will see each other soon (maintaining good social distancing of course)