Covid Lockdown Part 2
South Africa has now officially been in some form of lockdown since the 26th March. I am happy to say that we haven't lost our minds yet.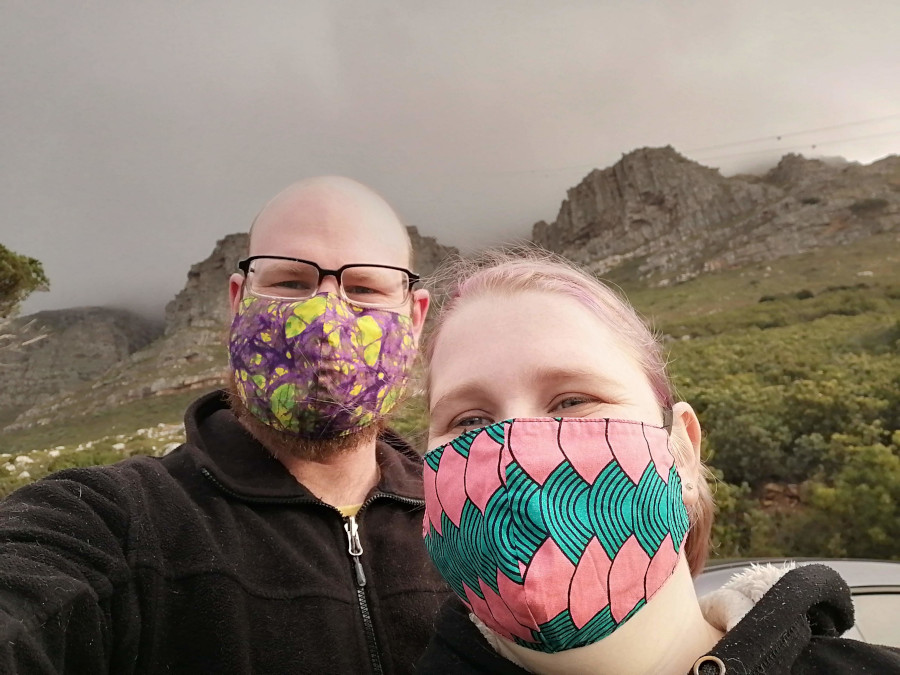 On May the 1st our president lifted some of the restrictions which meant we were able to order pizza for my birthday which was a lovely treat. We also did a zoom call and steam gaming session with my friends. So, probably my most unusual birthday so far but still was awesome.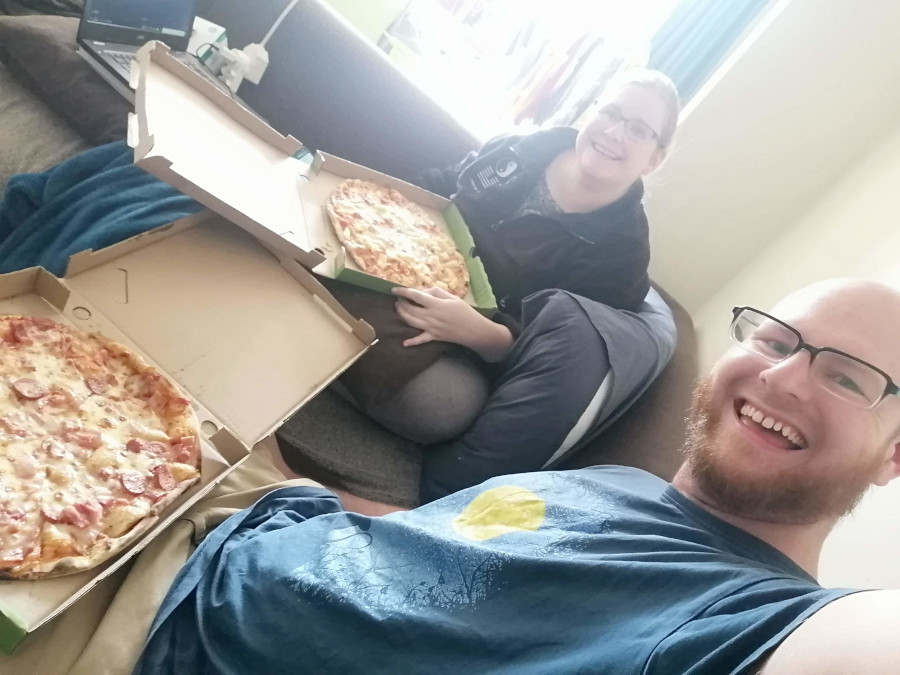 Since then, things have been a bit up and down. I don't often talk about finances on this blog but as I sure with most people, we have been affected to some degree. My company is considered a luxury by most, so no money came in during the lockdown. Therefore, we have had to survive on one salary for this period. Unfortunately, even that wasn't guaranteed and so most months the last 3 days were nail biting experiences. Luckily despite the major stress, we survived. As usual with social media, it looks like Kyle and I breezed through lockdown. Luckily it has finally settled down and Kyle's salary is more stable and work is slowly starting to trickle into my company. 
The other major stress we faced, especially for me, is the judgement that we faced on an almost daily basis from a bunch of different parties on how we reacted to the restrictions. We in no way follow our government blindly (years of corruption has led to a healthy level of distrust) but we also don't find the opposition party to be much better. Yes, things get done in Cape Town at a far better rate than the rest of South Africa but we do find that they tend to be a bit elitist. This has led to a lot of people assuming that Kyle and I are "sheep" who support the government completely which has led to a few nasty comments. We just decided to listen to multiple reliable sources and make the best decisions for us and our families. Both of us would have hated to be vectors of transmission to any family member or friend. We also try and not get too sucked into things we can't control, it doesn't always work but we try. So, we always seem a lot more chilled than most about the political situation.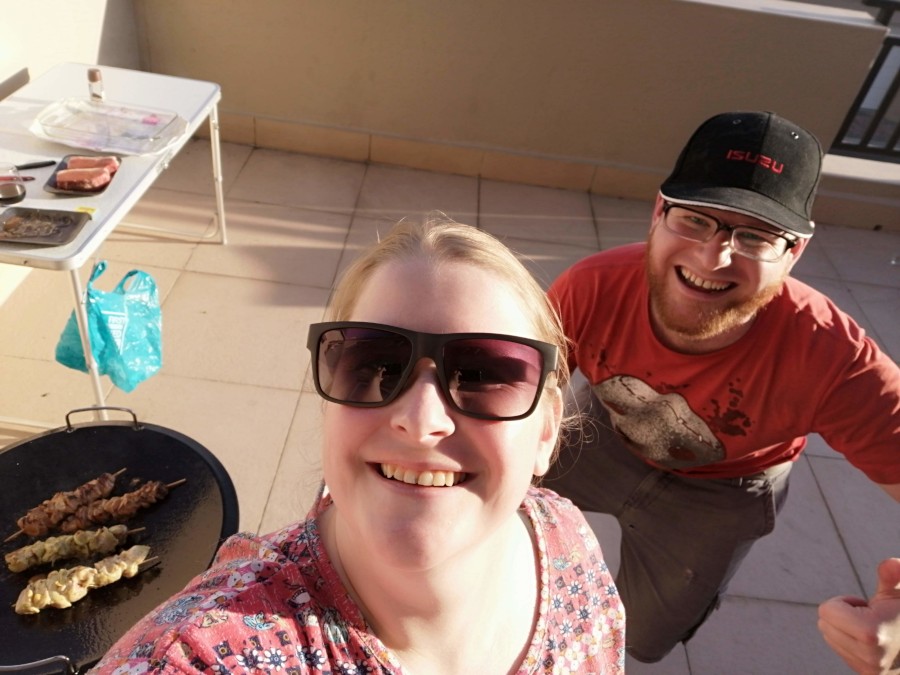 My asthma has also been a sore spot for many. People were actually angry with me personally because they thought that I was the reason the lockdown was put into place. This is due to the president announcing the lockdown was created to protect people like me with comorbidities. Trust me, I didn't want to be in lockdown either. I have had a few arm chair doctors giving me a bunch of advice (especially along the lines of stopping my meds and not wearing a mask as I may inhale CO2) but very few offers of real help. They are quick to judge but won't even ask if I was coping. It's winter and even though there is a pandemic, my asthma still is there and so I have ended up with fluid (mucus) on my lungs twice (mild bacterial infections caused by allergies luckily but still serious if not caught early) so it's frustrating when people are trying to tell me that my asthma is due to my lifestyle choices.  My anxiety got so bad because it felt like I was being attacked from all sides that I eventually did have to get help from my Dr in the form of sleeping tablets.  
We also had all 3 cats down with eye infections and snuffles. Floki had it the worst with her having to be sedated and needing subcutaneous fluids and morphine eye drops for the pain. Luckily our vet is amazing and even has a messaging app where we can ask questions after hours. So, after 21 days of antibiotics all of the girls made a full recovery. However, less than a month later, someone allowed a puppy that wasn't treated for fleas jump at our front door and obviously one flea got in and laid eggs and we have been trying to get on top of that for a while now. We are winning the fight, just slower than we thought.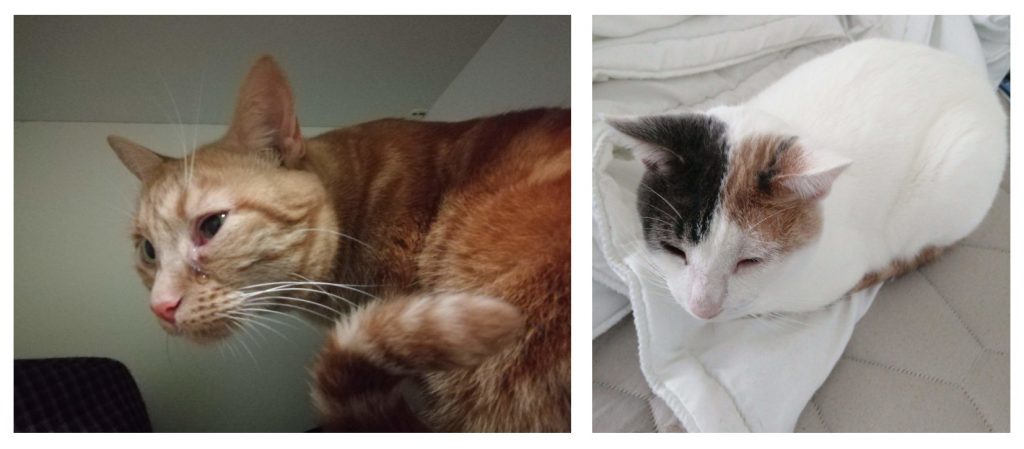 But enough of the sad stuff,
We did have to postpone the Kruger trip and until next year but as a result we have been able to book a night in one of the bird hides which is going to be awesome.
Lockdown still hasn't been lifted and to be honest it's honestly confusing to know exactly what level of lockdown we are on. We were allowed alcohol and then we weren't. Then we were allowed to travel within our provinces and then we weren't and then we were again. So, to be honest we are probably are on level 3B plus???? At least we are allowed outside for exercise although the beaches are still closed.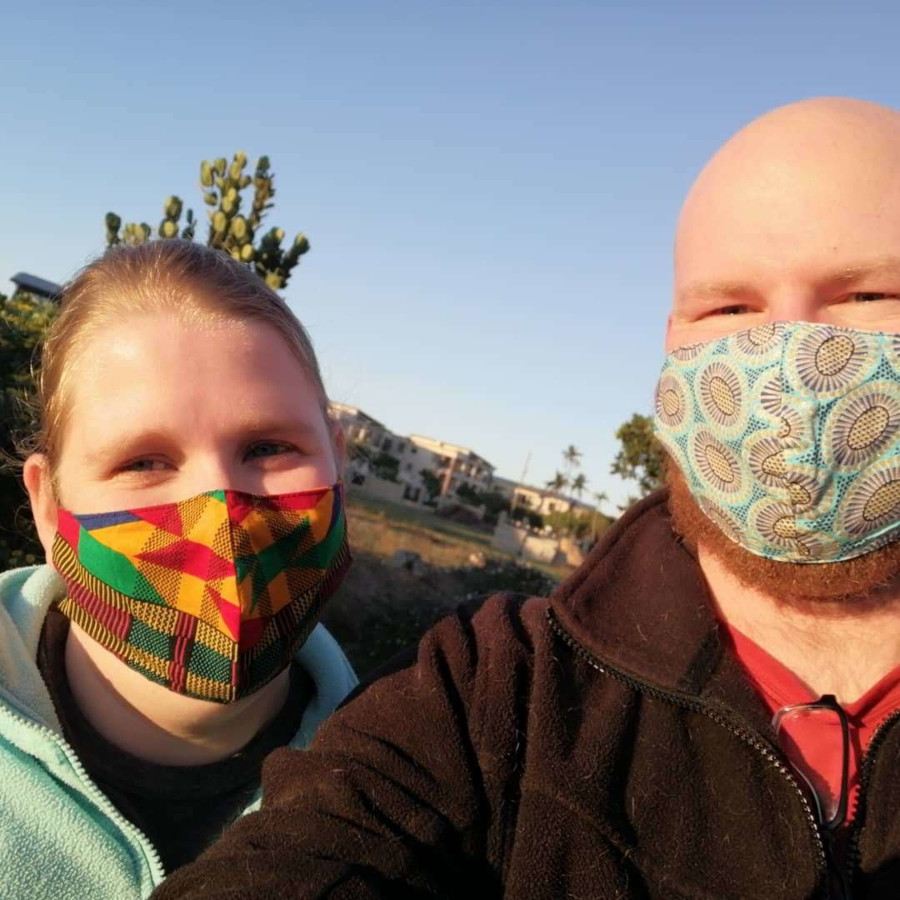 One thing we did realise is even though we are extremely lucky with our apartment, we have outgrown the space. Kyle now works from home almost exclusively and so our dining room is now his office. And the couch in the lounge is mine. Therefore, we decided to cut our current lease short and start looking around for a new place. Because, Kyle now works from home, traffic is no longer a factor, we settled on trying out the small-town living in Melkbosstrand. We were in luck! Within the 1st week of looking, we found the perfect home with our own garden. We move at the end of September and we couldn't be more excited. It's the type of home with the sort of character that means we could keep it the same or improve it. So, we have spent the last 2 months figuring out all the DIY projects we can do. Which means now it doesn't matter how long the lockdown is, we have plenty to do on the weekends. Starting with a catio. 
Even with the lockdown, Kyle and I have some adventures. With intra-provincial travel allowed and then not allowed, it caused some confusion as to whether we could go and see the snow this year. So, with all the threats of road blocks etc, we decided to still try see the snow. Just from afar, so we headed off to Du Toit's pass. We took the old road and enjoyed the beautiful views. We stopped off at a Spur and got takeaways which we ate in the car. It was a lovely day out. Then last week we went to the West Coast National park and Saldanha. Restaurants are open now so we stopped at the one in the park for the craziest milkshakes ever.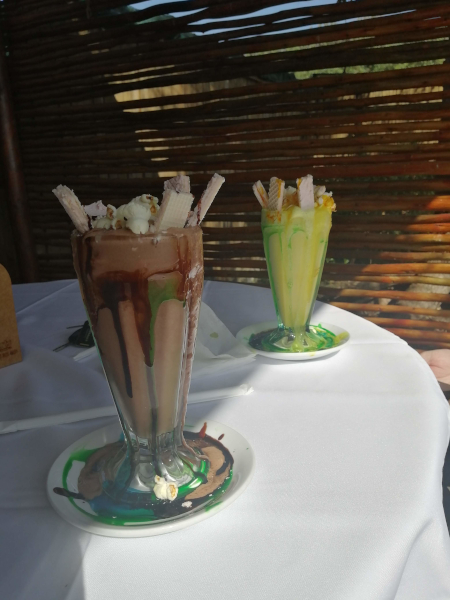 With restaurants open we have been going out for a few extra dinners which has been fun. We can't have friends over to our flat yet due to the regulations but we have been lucky to meet up with Sean and Marli at restaurants. It's been brilliant to be able to see them in person and not through a computer.  
With travelling to town be allowed again, we often go on a Friday night to explore and have car picnics. We also head up to Melkbosstrand to explore our future town a bit more. This week we went up Table Mountain and finished the evening at Mojo Market for ice-cream. Lucky Lucy also allowed volunteers back which led to a wonderful Saturday morning walking the dogs and spending time with the cats. We also got to see all the friends we have made over the 3 years we have been going there.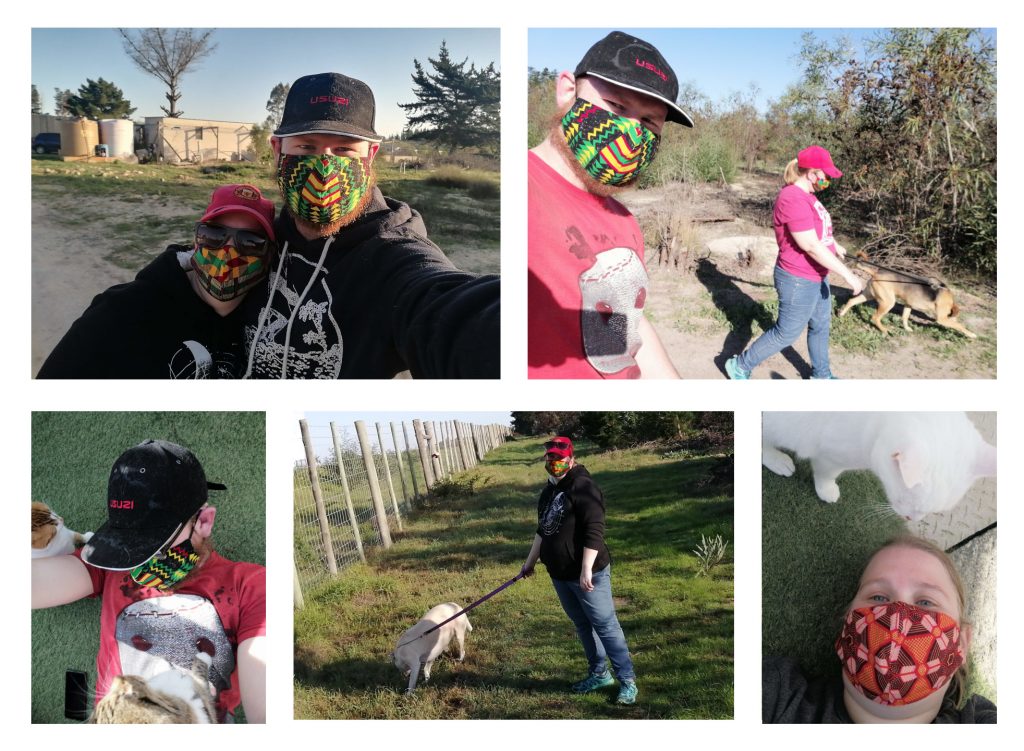 In between all of the craziness, we have spent a bunch of time at home. I have been trying new recipes in the kitchen. Kyle took part in virtual fire jams. Sigrid is growing into her back paws. I am doing a paint by number and colouring in a shoebox for the Santa Shoebox project. We make time for lunchtime walks and I even won a prize. And I am driving even more.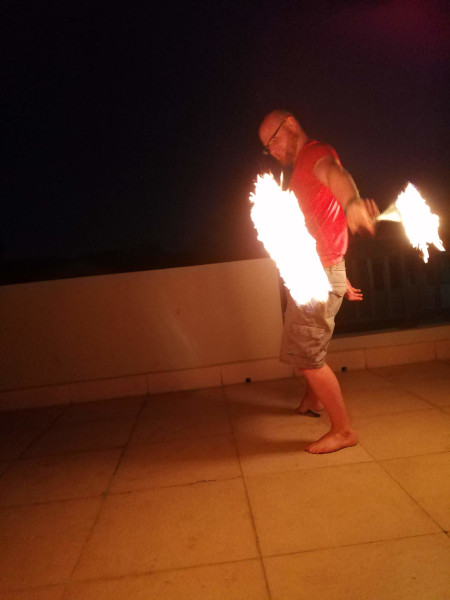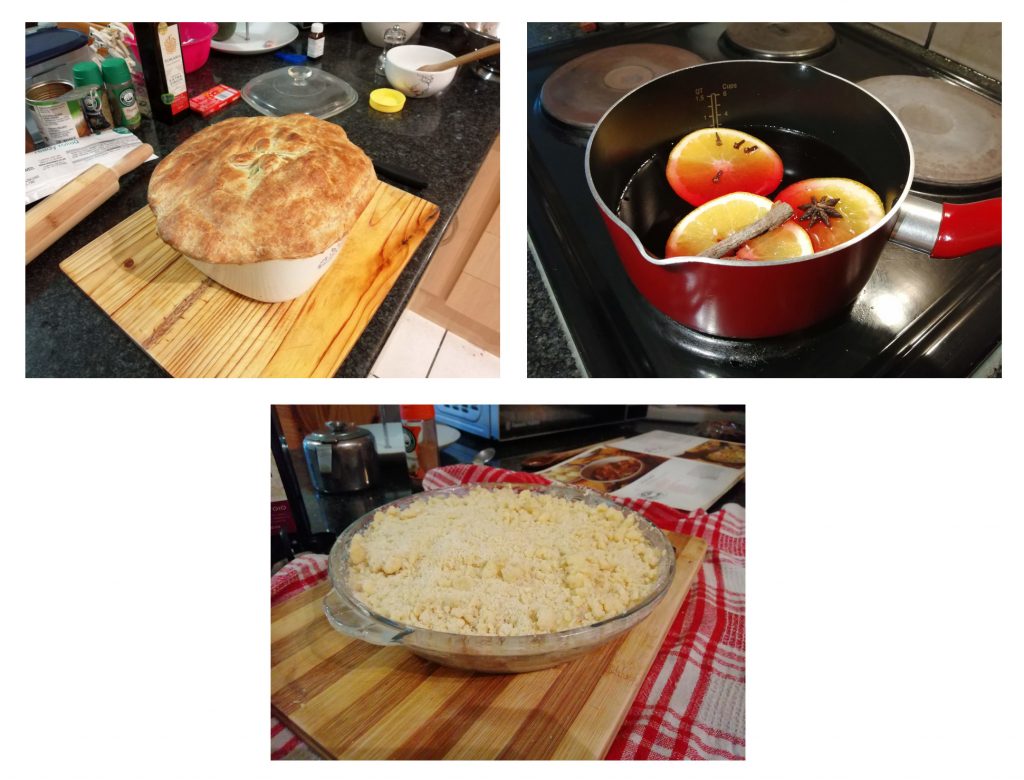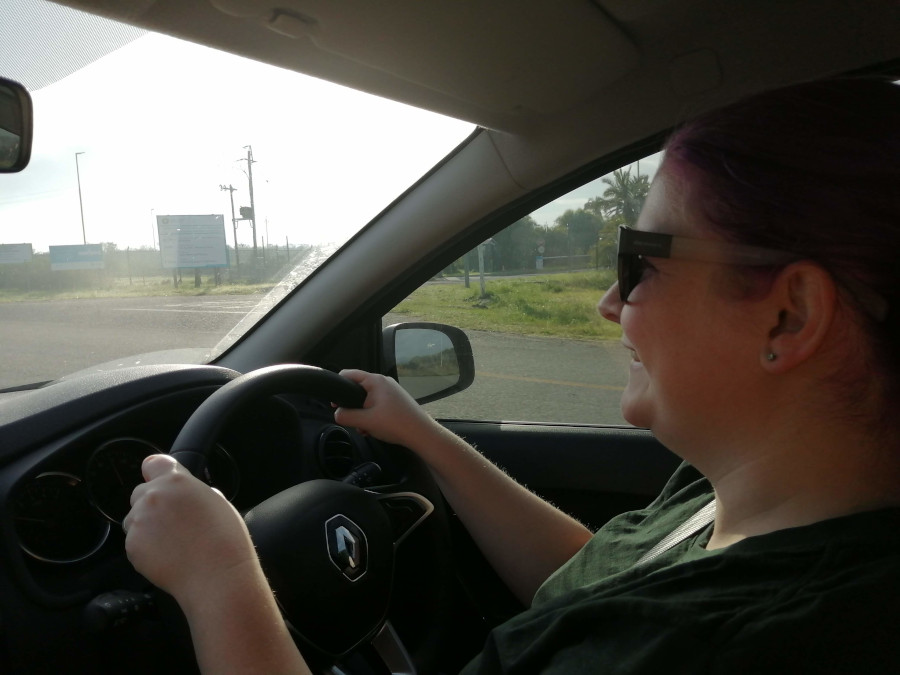 Sigrid is now almost double Freya's size.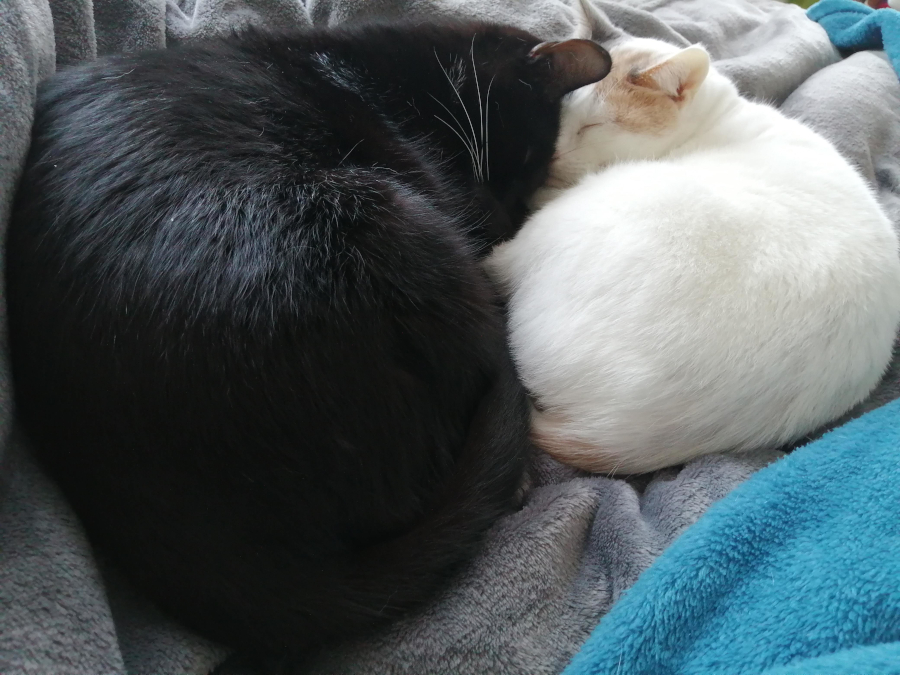 Our new place has a braai, so hopefully we will be able share the fun with everyone soon.  
P.s Since I wrote this piece, we have been moved to Lockdown Level 2 which means a lot more freedom. Updates to follow.